Static Caravans Vacancies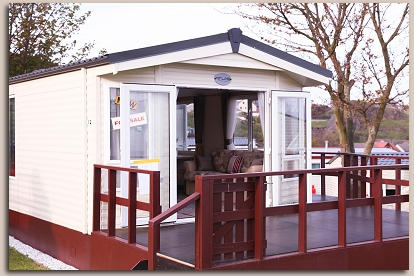 We currently have a number of new caravans and pre owned caravans on site for sale please call us for more details.
A Wide Choice of Models
Sandhills Caravan Park has a wide variety of caravans available for sale from various manufacturers (Atlas Holiday Homes, Willerby, ABI and Pemberton to name but a few). All our caravans are less than 10 years old.
Handy
Quick and easy reach to main Towns and Cities yet holidaying on one of the most beautiful coastal area of Scotland directly looking over Edinburgh which is 8 miles across the water. With direct access to the beach right below the site via its own footpaths, walks as far as Burntisland at low tide is simply an amazing experience.
The nearest town, Kinghorn, which is only 10 minutes walk away, has its own Railway station so it is only a matter of walking a few minutes to catch the next train to all major regional Cities. Good road network is also worth noting. Within easy distance of Kirkcaldy (4.5 miles) which has a busy High Street, perfect for those afternoon strolls.
Fully Serviced
Caravans are spaciously placed to maintain an excellent level of privacy. The site is also fully serviced so you can enjoy being looked after by the Site propietor to cater for your every needs. He is only a call away.
Contact Us
Should you wish to inquire about any current or future Vacancies, feel free to contact us on 01592 890 355. We will be delighted to have a chat with you and provide you with answers to all your questions.
Please note that Site rules apply, contact the Proprietor for more details